---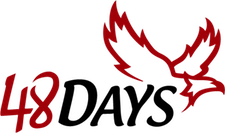 ---
God has instilled the desire in each of us to have a sense of Mission rather than just a job. Although others around you may be quick to judge you by your job, your own sense of peace, fulfillment, and accomplishment comes only as a result of having a clearly defined Mission.
---
We have 2 helpful resources for you to help you develop your own Mission Statement:
1. Dan's "Creating Your Own Mission Statement" Workbook
2. Inspiration and Resources in your inbox each Friday
Just tell us where to send them.
---
We won't send you spam. Unsubscribe at any time. Privacy Policy
---