How the DISC Personality Test can help you find work you love
85% of the process of finding work you love starts by looking inward first, by looking at your unique personality type along with your values, dreams and passions and your skills.
You are most likely reading this because you are looking to pursue work you love. It can be overwhelming trying to figure out your passion, much less how to apply it to work. This is where learning your DISC personality type can give you a big fat easy button.
At 48 Days, we recommend you start with the DISC Personality Test. It will help you identify your personality type and provide you some valuable information on the best career choices for your personality type.
What are the disc personality types?
This is the first question most people ask: "What do the letters DISC stand for?" In short:
Why Use the DISC Personality Test?
The DISC Personality Assessment has been around since the 1920s and is backed by years of validity testing. With our DISC test online, in less than 20 minutes, and by answering only 24 questions, you immediately get a report back with 25+ pages of insights into how you can thrive in any situation and best communicate with others.
In every DISC analysis, you get:
Historical Character match – find out what people in history had a similar DISC personality type to you
Communication tips – including motivational characteristics, your value to a group, and personal growth areas
DISC in the Workplace – how you relate to others at work
PowerDISC – Your strengths in leadership
Career Match – a starting point for ideas on where your personality style thrives
Optional Biblical Overview and Match – find out who in the Bible had a similar personality style, and how you can use your style as your spiritual gifting to positively impact others
Your Personal Image Assessment – How you respond under pressure and how you tend to see yourself
Action Plan – for improving your interpersonal skills
Our DISC test online is fully automated. The results are immediately available for download with no need for hard copies.
Having a clear understanding of your strengths is paramount to your level of success.
Choose the DISC Personality Test that is best for you, and start living in your strengths today.​
What DISC personality profiles are right for you?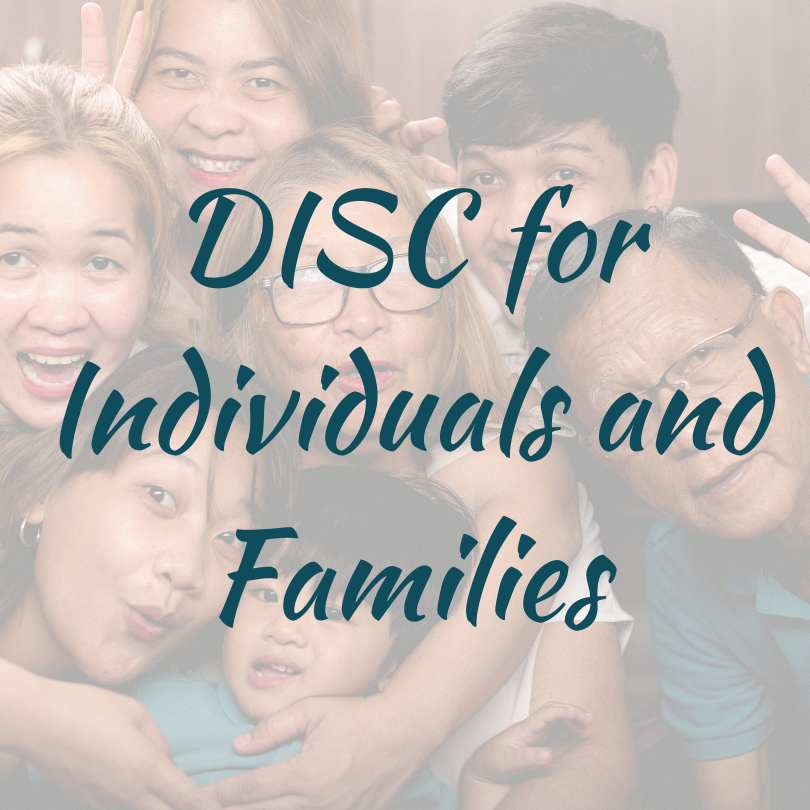 Looking inward for deeper connections with those you love?
We use these DISC personality profiles for every individual coaching client that comes through 48 Days. It has been a valuable way to "fast track" the coaching process and really get to the core of what your strengths and triggers are, as well as how to stay motivated. Using these profiles, we've found individuals connect with their families in a new way, as well as find new affirmation and verbiage for building up confidence in the resume and interviewing process. Whether you're looking for work, building your business, or just seeking better connection with others, these assessments can give you powerful insights instantly. Choose from classic, fitness, sales, or Christian gifts and values.
Dreaming of the workplace your team brags about?
These can be an absolute game-changer in business, as you can hire and place your team in the best fit for their unique style. Knowing what strengths each person brings to the company, and how they can best work together can expand your business exponentially as it becomes a place of empowerment where the team feels heard and excited about what they can do. When it comes to hiring, team-building, leadership strategies and more, these DISC personality assessments can be a great asset to your business toolkit. There are bulk discount rates, subscription options, and different profiles to choose from to create your own branded custom reports for your business.
Fascinated by DISC and want to learn more? Excited about what DISC can do for your family or business?
This thorough course not only gets you certified in DISC, but also gets you ten free reports as an added bonus. Learn how to read the graphs, what fears and triggers there are for every style, and have an account stocked and ready for you to customize the profiles for exactly what you need!​