Not only can you ask about special perks the company may offer, but you also want to ask specific questions about the opportunity you are considering.  You're not in the interview to beg for a job, but to see if this is the kind of place you want to connected to.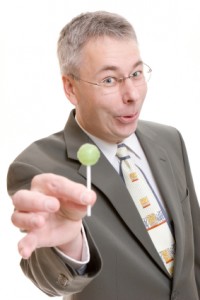 And in today's marketplace, it's not enough to competently answer the interviewer's questions. You would be well advised to have prepared 4 to 5 questions to ask when given the opportunity. People who ask questions appear brighter, more interested, and more knowledgeable.
Questions to Ask the Interviewer
1. What would a typical day's assignments look like?
2. What is the typical career path in this position? What is a realistic timeframe for advancement?
3. Where are the opportunities for greatest growth within the company?
4. What criteria are used to evaluate and promote employees here?
5. What kind of ongoing professional development programs are available to help me continue to grow?
6. Whom would I report to in this position? What can you tell me about that person's management style?
7. How would you describe the company's culture (personality, environment)?
8. What is the company's mission statement? What are the company's goals?
9. What are the skills and attributes most needed to advance in this company?
10. What has been the growth pattern of this company over the last 5 years?
11. What do you see as upcoming changes in this industry?
12. Is this a new position, or would I be replacing someone?
13. What qualities are you looking for in the right person for this position?
14. Is there a written job description? May I see it?
15. How many people are in this department?
16. How do you see me complementing the existing group?
17. What do you enjoy about working for this company?
Candidates who are prepared with these questions are indeed seen as brighter and more desirable.  Asking questions may be one little thing that tips the balance in your favor – the one thing that makes you memorable in a long list of applicants for the position.
What additional question do you wish you had asked where you are now?