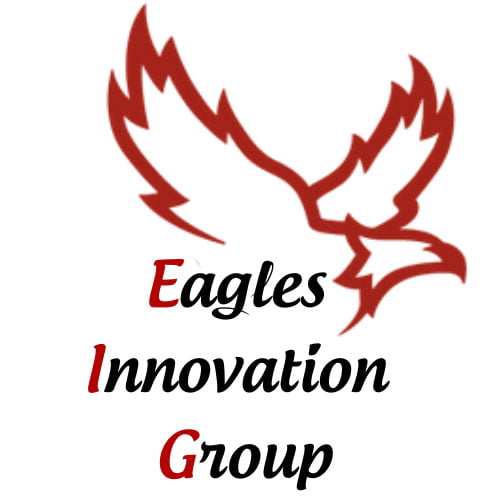 A partnership of like-minded investors/business advisors driven to invest in small business growth opportunities, entrepreneurial education, start-up funding, and entrepreneurial-related philanthropy.
Our over-arching mission is to be a support and blessing to those who partner with us
and to bring to life the words of Proverbs 13:20: "Walk with the wise and become wise."
Thanks for visiting our community!
Dan Miller
About Eagles Innovation Group (EIG)
EIG focuses on four major entrepreneurial areas:
Relationship-based Venture Capital
The initial and primary focus is on providing relationship-based, venture capital interests to existing and proven small businesses currently led by owners or founders who fit the ideal profile. EIG seeks to partner with these owners and founders to provide proven leadership and acumen to accelerate and optimize their businesses. Our Investors/Members are active participants in the identification, vetting and selection of the businesses that we ultimately chose to partner with and invest in.
Entrepreneurial Education
The secondary focus is on providing relationship-rich education and experiential learning opportunities to entrepreneurs at all stages of their personal development. From high school level entrepreneurship program through veteran entrepreneurs, EIG provides relationship-oriented training, development and learning by engaging and involving our own Investors/Members, many of who have years of real and relevant experience and wisdom to share.
Start-up Incubation
Thirdly, EIG explores opportunities for start-up funding and more high-risk business opportunities. We intend to partner with organizations providing entrepreneurial teaching and experiences at the high school and college level. Our aim will be to help young entrepreneurs gain the necessary skills and knowledge to bring their new product and service ideas to the marketplace as well as support them with micro-funding opportunities to get started.
Funding and Entrepreneurial Philanthropy.
Last, but not least, EIG explores, vets and engages with entrepreneurial philanthropic projects as a way of giving back and expanding good works in the world.
Let's Connect...
If you're interested in learning more about EIG, we'd love to connect with you.